leonidesignoryblog
Introduction
As marketers (or aspiring marketers), we have it pretty darn good. Why is that? Because marketers, by our very nature, are accustomed to sharing information, insights, tips and best practices. In fact, sharing (and publishing) knowledge is one of the things we love most about our job.
What can you do if you don't yet have a body of knowledge to share? You follow and read the marketing thought leaders. Learn from the best, while getting a sense for how they share their knowledge. One day, you may find your likeness etched into the Mount Rushmore of Marketing thought leaders.
Let's highlight ten blogs that every B2B marketer should read.
Amy Porterfield: Social Media Strategy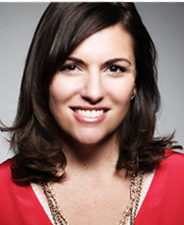 Amy Porterfield is a social media strategist who helps clients "maximize the power of social media and increase the success of their online marketing efforts." Amy provides actionable tips on social media engagement…
View original post 1,126 more words